Adira Guillotine Blades Manufactured in the UK and Shipped Worldwide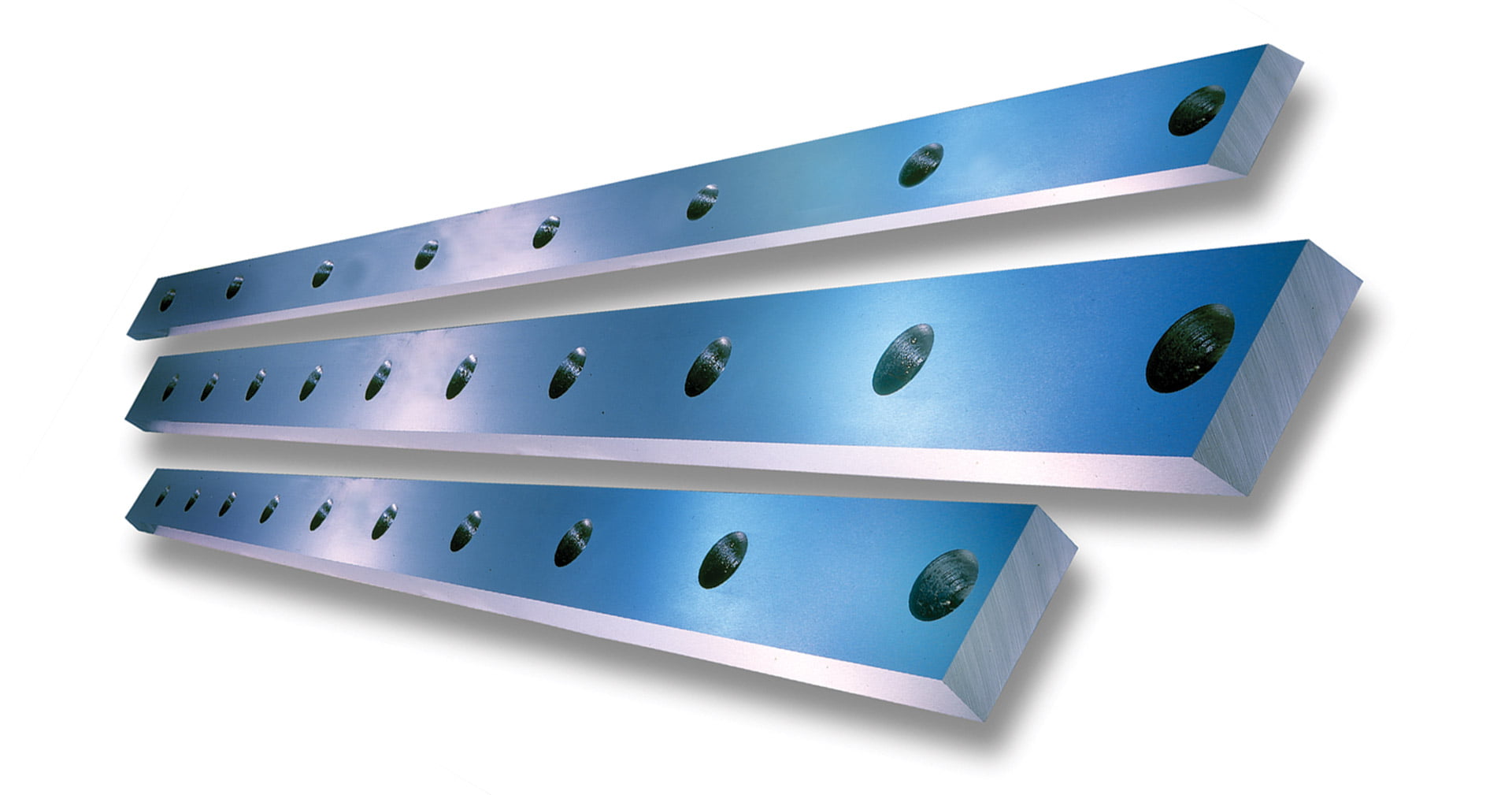 Have your Adira guillotine blades become dull? Then it's time to replace them, and you've come to the right place. At Sheffield Gauge Plate, our experienced team of experts manufacture a wide range of steel products to the highest quality standards, including Adira guillotine blades. 
Adira hydraulic guillotine shears go through a lot of wear and tear during everyday use, so it's no wonder the guillotine blades become damaged and blunt over time. Unfortunately, once this occurs, your projects can no longer be fulfilled. Suppose your day-to-day business operations revolve around the use of functioning guillotine machines. In that case, it's vital to carry out regular maintenance and ensure the machines are kept in tiptop condition. 
Sharpening dull guillotine blades is always an option; however, it's important to remember that it is only a temporary solution. Your Adira guillotine blades can only be sharpened a limited number of times before they must be replaced altogether. 
For all your replacement Adira guillotine blade needs, please contact our team today on 0114 233 5291 or email us with your requirements now at [email protected] and place your order. 
Guillotine Blades for Adira Machines
To ensure your guillotine blades last for as long as possible, we manufacture them using the highest quality steel available. Choosing steel grades for their hardness and ability to retain an edge results in long-lasting, reliable guillotine blades that will keep your Adira machines running smoothly for extended periods of time. 
With a wide range of steel grades available at our fingertips, we can create guillotine blades to suit all requirements. If you have a particular steel grade in mind, or you would like to prioritise specific properties, just let us know, and we will do our best to accommodate your requests.
Our friendly team of experts are always on hand to answer your questions and provide advice; simply contact us today or use our live chat feature in the corner now for a fast response. 
We typically stock Adira guillotine blades with the following dimensions:
This is the most commonly required size and shape used by our customers. If you're unsure of the size of guillotine blades you require, it's always best to contact the manufacturer or check the specifications of your Adira machine first. 
If you're after guillotine blades for an Adira machine that requires a different-sized blade, we can help! Email [email protected] to speak to our knowledgeable team who love to solve a challenge. They have helped numerous customers with bespoke solutions to fit all sorts of machinery. Plus, over the years, we have amassed an enormous library of machine drawings, so whatever you're looking for, we're here to help. 
Adira Hydraulic Guillotine Blades
Adira guillotine machines are a popular choice for many businesses across the metalworking and sheet working industries. A Portuguese manufacturer, Adira have been around for over 60 years producing hydraulic, electric and hybrid press brakes, shears and engineering solutions across the globe. 
Yet these machines do not come cheap. Many businesses will purchase their guillotines second-hand to reduce the costs; however, older, used machines will need even more attention and maintenance than new ones.
Replacing the guillotine blades in your Adira machines will help to keep the machines running as they should for longer, reducing the risk of further damage that could result in complete machine malfunction. 
Maintaining your guillotines will allow you to maintain high levels of accuracy and keep your projects running smoothly while minimising downtime and maximising profits. 
How often do Adira Guillotine Blades need replacing?
This is a common question, but unfortunately, there is no straightforward answer. An exact timeframe cannot be placed on the lifetime of guillotine blades as it ultimately depends upon a number of factors. Such factors include the rate of use, the types of materials they're used to cut through and the thicknesses of such materials, to name a few. 
Instead of placing a set time frame on the life expectancy of your guillotine blades, we instead advise you to look out for signs of wear and tear, including:
A reduction in the quality of cuts being made

A longer time taken for cuts to be made successfully

Inability to cut through materials fully
Once you notice one or more of these signs while using your Adira guillotine machine, then it's time to replace your blades. You can order Adira guillotine blades directly from us today with worldwide shipping available; call Sheffield Gauge Plate on 0114 233 5291 or email us at [email protected] to place your order. 
Need more advice? Why not check out our article here: Replacing your Guillotine Blades.
Can Adira Guillotine Blades be sharpened?
Of course, all guillotine blades can be sharpened. But, as previously mentioned, it's vital to remember that sharpening your blades is only ever a temporary solution. 
Nevertheless, sharpening your blades, especially guillotine blades, can help prolong your machine's life between replacements. To help you extend the lifetime of your blades, we offer a professional Guillotine Blade Sharpening Service for all brands, including Adira.
Typically guillotine blades can be sharpened around five times before they will no longer remain effective and require replacing. Some blades may be able to withstand more sharpening and others less before they become unusable. 
Purchase Replacement Adira Guillotine Blades
Have you found your guillotine machine just isn't cutting it anymore? Then it's time to replace your blades. Our friendly team of experts are on hand to answer all questions and ensure your requirements are fulfilled, so contact us today to purchase your replacement Adira guillotine blades. 
Call now on 0114 233 5291, email us at [email protected] or use the live chat feature to buy Adira guillotine blades from Sheffield Gauge Plate today. 
Please feel free to discuss your requirements with a member of our team by calling 0114 233 5291, using our live chat feature or emailing directly at [email protected], and buy your replacement Simeron guillotine blades today from Sheffield Gauge Plate.
Get a quote for your replacement Adira Guillotine Blades today
Or
Speak to us now. Call free on 0114 233 5291
Frequently Asked Questions
Which brands do you provide guillotine blades for?

As well as blades for Adira branded machinery, we also stock a wide range of replacement Guillotine Blades for numerous machinery brands including HACO, Pearson Edwards, Waltons, AFM, Simeron and many more.

What are guillotine blades made of?

At Sheffield Gauge Plate, all of our guillotine blades are made from the highest quality, specialist tool steel to provide long-lasting steel products designed to last.
Make an enquiry
Complete our form and we'll get back to you as soon as possible.