UK Manufactured K&B Guillotine Blades Available with Worldwide Shipping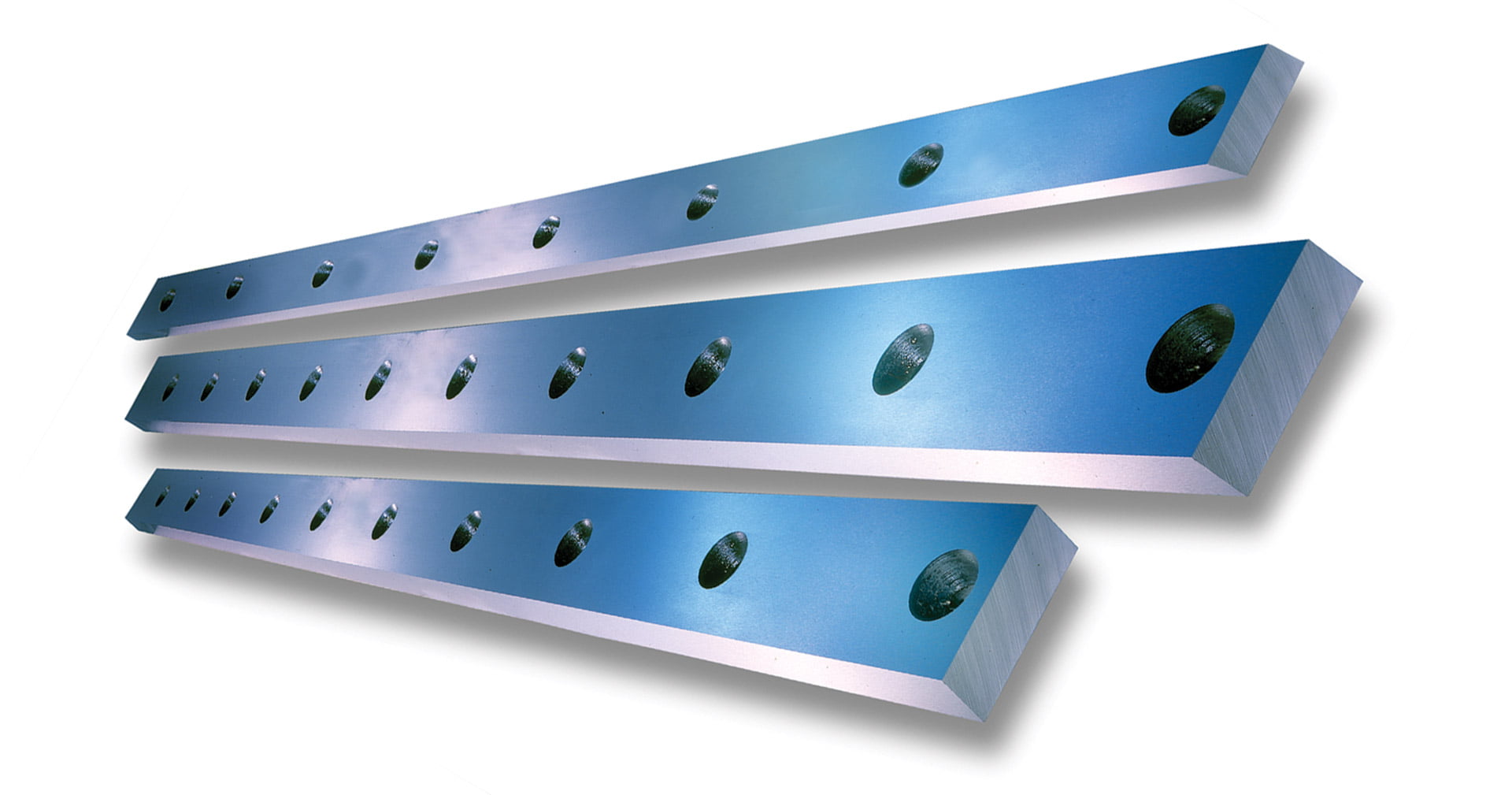 Looking for replacement K&B guillotine blades for your machinery? Then look no further! Here at Sheffield Gauge Plate, we've got you covered. Our experts manufacture a wide range of high-quality steel products, from ground flat stock to K&B guillotine blades. Plus, with over 40 years of experience in the industry, you know you can trust our product range.
Suppose sharp and functioning guillotine blades are vital for your day-to-day operations. In that case, you'll know how damaging it can be once they become dull. Unfortunately, guillotine shears will inevitably blunt over time due to the tasks they fulfil. 
Therefore, proper maintenance and regular blade replacements are necessary to keep your machinery running as efficiently as possible. Sharpening your guillotine blades is also an option, but it's only a temporary fix. Replacing your guillotine blades is unavoidable if you want to prevent downtime and keep your operations running as they should.
Replacement K&B Guillotine Blades are available to purchase today from Sheffield Gauge Plate; simply call our team now on 0114 233 5291 or email us at [email protected] to place your order.
Guillotine Blades for K&B Machines
Guillotine blades have to endure a lot; making precise cuts through thick and tough materials repeatedly every day will always result in blunting. However, at Sheffield Guage Plate, we manufacture our guillotine blades from the highest quality steel available. Using a select range of tool steels chosen for their edge retention abilities and their hardness value, we create long-lasting guillotine blades for K&B branded machines.
We have a wide range of tool steels available, so if you have any special requirements or you're looking to prioritise a specific physical property, just let us know! Our team of experts are always on hand to provide guidance and advice – why not use our live chat feature to get started?
We currently stock K&B Guillotine Blades with dimensions of:
This size should be suitable for most K&B machines, as it is the most common size of blade; however, we always recommend checking your manual or the machine specifications before purchasing. Or, if in doubt, contact the manufacturer directly. 
Haven't found the size you're looking for? No problem! We manufacture bespoke K&B Guillotine Blades designed to suit all requirements. Our team of experts love solving problems with unique solutions, plus we've amassed a vast library of machine drawings throughout the years – so whatever your requirements, we've got you covered. Contact us today to find the perfect fit for your K&B Guillotine Machines.
When Do K&B Guillotine Blades Need Replacing?
It can be difficult to place a specific time frame on the lifetime of guillotine blades, as it ultimately depends upon a number of factors. Such factors include how regularly you're using your K&B guillotine machine to make cuts, how thick the materials you're cutting through are, and the type of metal you're working on.
Instead of saying your guillotine blades will need replacing after six weeks, ten weeks, or even six months, we prefer to show you the typical signs of wear to look out for. The following signs will help you identify when your guillotine blades need replacing:
An inability to fully cut through materials you can usually cut through successfully.

The time taken for cuts to be completed has increased significantly.

The quality of your cuts is much poorer than usual.
If one or more of these signs are evident on your K&B guillotine, then it's highly likely that your current guillotine blades are damaged or have dulled. In this case, it's time to order your replacement K&B Guillotine Blades from Sheffield Gauge Plate today. To place your order, simply call now on 0114 233 5291 or email us with your requirements at [email protected]. 
Visit our helpful article on Replacing your Guillotine Blades now for more information.
Can K&B Guillotine Blades Be Sharpened?
K&B Guillotine Blades, like all guillotine blades, can be sharpened to prolong their lifetime. To aid you in doing so safely, the team here at Sheffield Gauge Plate offer a professional Guillotine Blade Sharpening Service. By sharpening your guillotine blades, you can reduce downtime and keep your operations running smoothly for longer.
However, it is worth mentioning that guillotine blades can only be sharpened a few times before the process becomes ineffective. Every guillotine blade is different, but they can usually be sharpened around five times before they become ineffective. If you're sharpening the blades yourself, please ensure you do so safely with the correct tools to prevent injury – or leave it up to the professionals!
Buy Replacement K&B Guillotine Blades
If your K&B Guillotine Blades have already been sharpened a few times, but you're noticing signs of wear and tear again, then it's definitely time to replace them. You can purchase high-quality replacement guillotine blades for your K&B machinery here at Sheffield Gauge Plate, with shipping available worldwide to suit all customers.
Please call 0114 233 5291 today to speak a member of the team for guidance and further information on our product range. Or email your requirements directly to [email protected] and purchase your replacement K&B Guillotine Blades from Sheffield Gauge Plate today. 
Frequently Asked Questions
What are K&B guillotine blades made of?

We use the highest quality tool steels available in the production of all our guillotine blades, including those for K&B branded machines, for long-lasting, effective results.

Which brands do you supply guillotine blades for?

We create high-quality Guillotine Blades for a wide range of machines, including well-known brands like HACO, Pearson Edwards and Simeron.
Make an enquiry
Complete our form and we'll get back to you as soon as possible.