Sheffield Gauge Plate Supplies And Manufactures Guillotine Shear Blades, Delivering To The UK And Worldwide.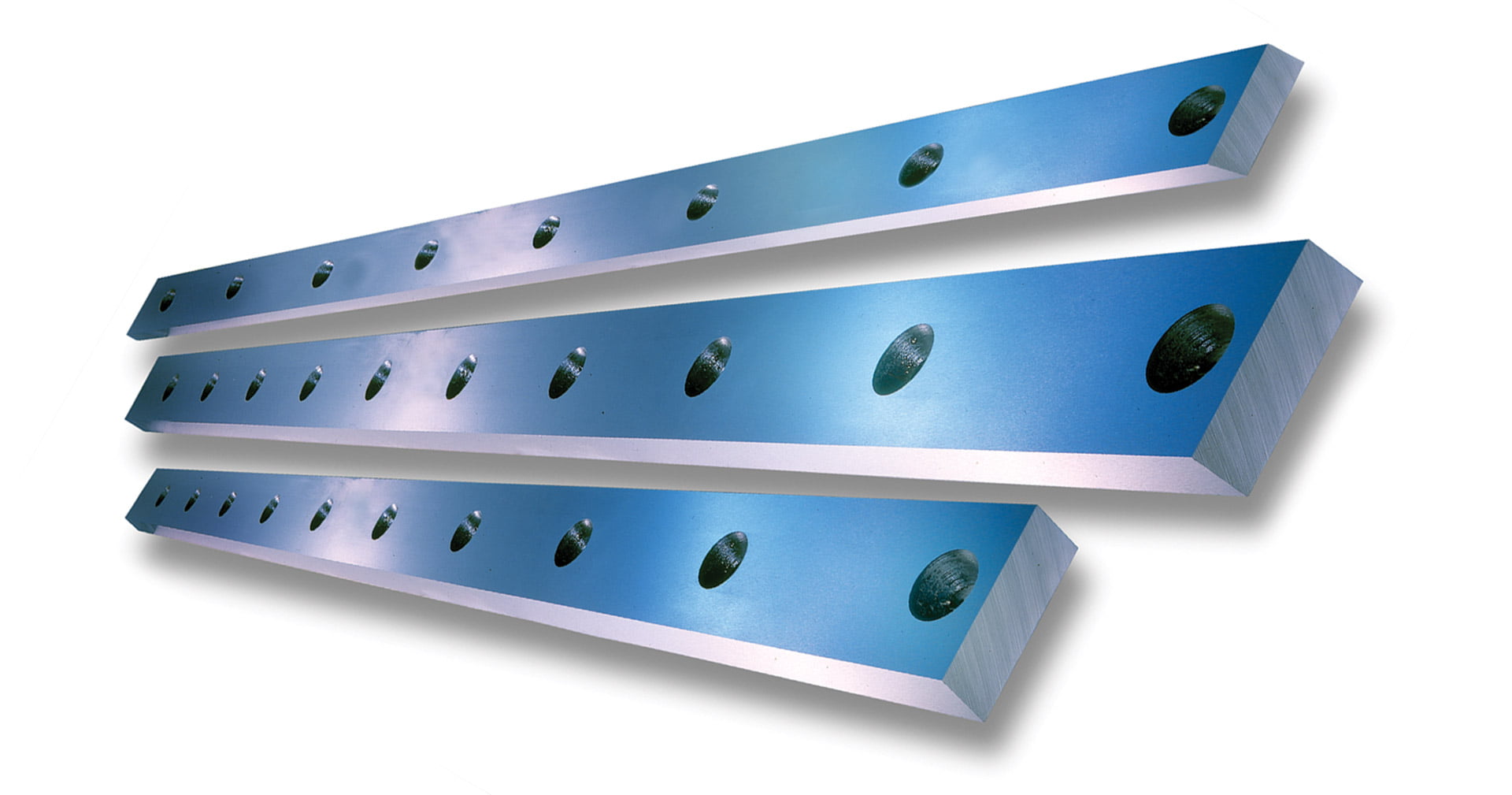 Our supply of guillotine shear blades is extensive, and you'll find that we stock all standard guillotine blade models manufactured only from the highest quality steel. Our tremendous selection of steel grades offers exacting quality, ultimate performance and optimum edge retention. Typically, we make our guillotine blades from alloy-based tool steels; however, we can advise on different steel grades if your project requires something different. Furthermore, our in-house heat treatments ensure precise hardness structure for complete customisability.
Guillotine knives are commonly used in the recycling, plastic and metal industries. At Sheffield Gauge Plate, our years of experience help us to understand your industry and the different tool steel grades required for your blade. Therefore, if you need a precise cut for printing guillotine blades or the rectangular blade shape required for metal guillotine blades, our specialist team can help.
In addition, our state-of-the-art facilities allow us to complete guillotine blade sharpening services for all blade models and industries.
Bespoke guillotine Blade manufacturers
As an international industrial blade manufacturer, we have developed a vast drawing library, and you'll be surprised to find that we may already stock the guillotine blade you require.
We've already helped a wide range of industries and have fantastic partnerships with demolition, construction, engineering and fabrication companies. Therefore, we can produce precision guillotine shear blades based on specific machining requirements and bespoke drawings.
Please contact us to discuss your bespoke guillotine blade requirements.
guillotine shear blades for Your Machine
If you're looking for a guillotine shear blade supplier for a specific machine make and model, we can help. If not, we can guarantee that our range of unique drawings will cover it.
To find the correct guillotine blade for your machine, complete our online contact form and enquire today.
Industrial Guillotine Machines we Supply:
Back to industrial machine blades
guillotine blades Reviews 
Get a quote for guillotine shear blades
Or
Speak to us now. Call free on 0114 233 5291
Frequently Asked Questions
What are guillotine blades made of?

The industrial guillotine blades we manufacture are made out of our specialist tool steel. Manufacturing high-quality raw material allows for increased hardness, toughness and wear resistance that you can't find in alternative products.

How sharp is a guillotine blade?

Guillotine blades are supplied highly sharp. However, over time, and with use in industrial settings, it is known for guillotine blades to become dull. To counter this, we recommend using our guillotine sharpening service to extend the life of your product. Alternatively, if the product is too far gone, we can manufacture replacement guillotine blades and deliver them swiftly to your site. 

How often do Guillotine Blades need replacing?

The time it takes for your guillotine blades to wear down and become blunt depends on the materials you're using. Cutting through denser materials or higher volumes will rapidly increase the time your blades go blunt. Discover the telltale signs of worn blades in our helpful article, Replacing Guillotine Blades.
Make an enquiry
Complete our form and we'll get back to you as soon as possible.