sheffield gauge plate are one of the uk's largest stockholders and suppliers of Guillotine Blades and we deliver to the whole of the uk.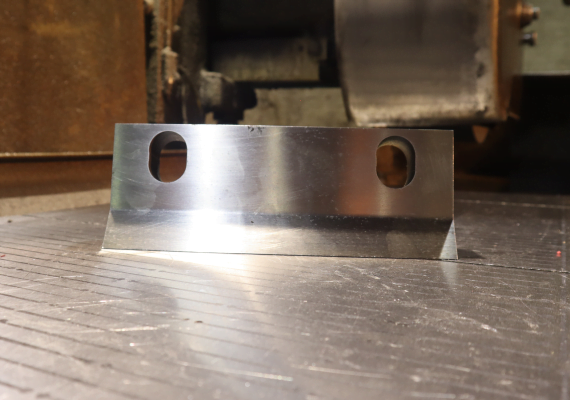 We manufacture and distribute guillotine blades. We stock standard guillotine blade models and have the capabilities to manufacture custom-designed using our huge library of drawings, no matter the machine or industry. We've helped industries such as demolition & construction, engineering and fabrications.
We have a tremendous selection of steel-grades and use specific machining and unyielding heat treatment. If you have a bespoke guillotine blade in mind, please contact us. As our drawing library is extensive and you might find that we already stock the guillotine blade you require.
What is the right guillotine blade for my machine?
Guillotine blades are most commonly used in the fabrication and printing industries. Our range of drawings covers most of the machine makes and models. So, please don't hesitate to get in contact using the form or enquire now button. One of our knowledgable team members will help you find the correct guillotine blade for your machine.
Get a quote today!
Or
Speak to us now. Call free on 0114 233 5291
Make an enquiry
Complete our form and we'll get back to you as soon as possible.