Tool Steel Suppliers delivering to the UK and worldwide
Tool steels are notable for their hardness, resistance to abrasion and deformation. They can also retain a cutting edge at very high temperatures, so they are often used to shape other materials through cutting, pressing, coining or extruding. Furthermore, their abrasion resistance lends to their use in producing injection moulds.
As a tool steel supplier and ground flat stock supplier, our steel manufacturing occurs under carefully controlled conditions. These conditions allow us to produce steel of the highest grade with superior qualities.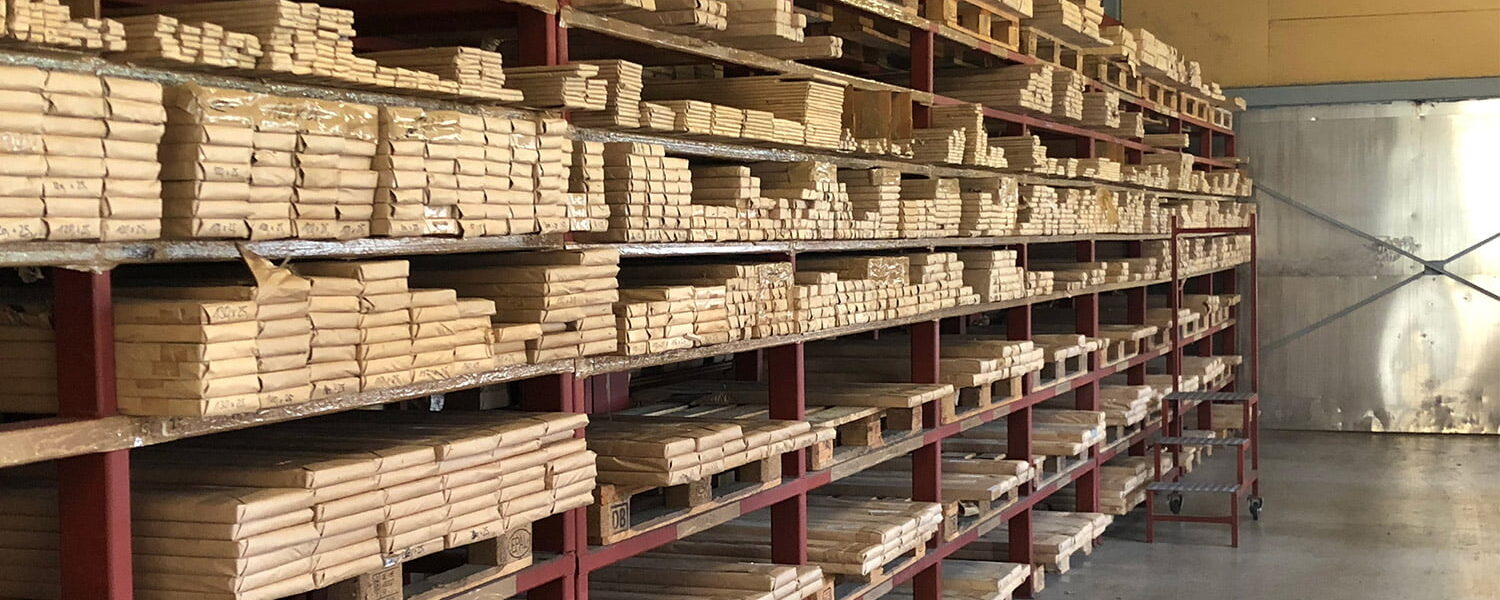 What Tool Steel grades do you supply?
Our knowledgeable team have extensive experience working with all tool steel plate grades. So, if you do not find your required product on our website, please call 0114 233 5291, and we will be happy to assist. 
O1 Tool Steel
O1 tool steel is the most popular non-shrinking, oil-hardening, cold-work tool steel plate available worldwide. It's extremely tough and suitable for multiple purposes. O1, often referred to as 01 or 1.2510, belongs to the O steel grade family, which contains steel grades such as O1, O2, O6 and O7. The O group's steel is hardened to 800 °C, oil quenched, and then tempered at <200 °C.
Applications of O1: O1 has incredible sharpening abilities; therefore, it is suitable for industrial machine knives, blades, steel knives and tools. In addition, it is also commonly used for jigs, gauges, taps, punches and measuring tools.
D2 Tool Steel
D2 tool steel is suitable for when outstanding toughness and durability are required. Moreover, this cold-work steel is commonly used for tools that must withstand harsh conditions, as D2 can retain its hardness up to 425 °C. The D series of tool steel grades also includes D2, D3, D6 and D7.
Applications: D2 is suitable for heavy-duty press tools, knives, scrap shear blades, guillotine blades, tyre shredders, forming rolls, and general-purpose tools.
O1 Vs D2 Tool Steel: Can't decide between the two? Compare O1 and D2 tool steels using our helpful article.
P20 Tool Steel
P20 tool steel offers outstanding machinability and can be machined into complicated, broad moulds. As a result, it is one of the most commonly accepted grades for plastic moulds and die holders. Furthermore, the P20 material is capable of leaving a polished finish. Its alternative, P20S or P20+S steel, is used when more excellent machinability and higher sulphur are required. P20S is similar to P20 but should be avoided when a subtle finish is needed.
Applications: P20 is commonly used for die holders, plastic moulds and moulding tools. Furthermore, other applications include rails, shafts and strips. On the other hand, P20S is perfect for comprehensive mould frames.
H11 Tool Steel
H11 tool steel is an alloy hot-work tool steel with less vanadium than its H family alternative, H13. Less vanadium gives it tremendous toughness and superior resistance during heat treatment. Hot-working steels are used to cut or shape materials during high temperatures for prolonged periods. Thus, H11 and other H steel grades provide better resistance than other standard alloy tool steels.
Applications: H11 is perfect for the aerospace and aviation industry, specifically manufacturing products such as landing gears.
At Sheffield Gauge Plate, we are an experienced H11 tool steel supplier. Therefore, if you have a question about H11's application in the aviation industry, call today at 0114 233 5291 and speak with a professional. 
420 Tool Steel
420 tool steel is chromium alloyed stainless plastic mould steel, offering reliable hardenability achieved after heat treatments. Due to its corrosion and acid resistance properties, the 420 tool steel grade is perfect for industries that require impeccable hygiene. The 420 plastic mould steel is also an excellent choice for many other sectors and is popularly used worldwide in the medical industry.
Applications: 420 is suitable for applications such as shear blades, granulator blades, cutlery, knives, plastic moulds and medical equipment.
Although it is a reliable stainless steel material, it is not recommended for use when temperatures exceed the tempering temperature. Unfortunately, this can lead to a reduction and breakdown of the steel's mechanical properties. For further advice, please contact the team today.
1.2990 Tool Steel
1.2990 tool steel is a newer cold work steel with high toughness, wear, tampering and pressure resistance. In addition, its secondary-hardened steel properties allow for fantastic erosion quality and impressive dimensional stability. Compared to D2, 1.2990 steel has better toughness and wear resistance.
Applications: 1.2990 steel is used throughout general-purpose tools such as plastic moulds, machine knives, shear blades, knives, rotary cutters, bending tools and embossing tools.
A2 Tool Steel
A2 tool steel is one of North America's most popular steel grades. It belongs to the 'A' group of steels, which refers to air-hardening as it must be hardened by air, compared to O1, which must oil-hardened.
Applications: A2 steel is suitable for many tools, including lamination tools, blanking tools, precision tools, machine knives and woodworking tools.
A2 vs O1 Tool Steel: Need help deciding between these two popular steel grades? Compare A2 and O1 tool steels using our helpful article.
View our tool steel application chart for more advice on which material best suits your requirements and project. 
EN8 Steel
EN8 steel is unalloyed medium carbon steel, also known as C45 or 080M40. It holds the ability to be heat treated to improve surface hardness and wear resistance. EN8 also possesses low corrosion resistance, which is why it is such favoured steel in the automobile sector. In addition, this steel is used in applications which require a higher strength level than mild steel at a cheaper cost than steel alloy.
Applications: EN8 steel is a popular material for engineering components, automotive parts, axles, spindles, connecting rods, bolts and studs.
C45 Steel
C45 Steel is a medium carbon steel which can be flame or induction-hardened. It has good tensile properties and is primarily used in the automotive and mechanical engineering industries. C45 tool steel is also known as EN8 or 080M40, and its European equivalent is EN 1.1191.
Applications: The main commercial applications of C45 are paint scrapers, knives, gears, connecting rods and axles. 
As one of the UK's leading steel suppliers, we can also supply many other tool steel grades on request. Our product range varies from ground flat stock, high-speed steel, powder metallurgy steel and waste recycling parts. So please don't hesitate to use the enquiry button or call us at 0114 233 5291 to discuss your steel requirements.
Tool Steel for your Industry
No matter which industry you need steel for, Sheffield Gauge Plate offers expert advice and guidance on which grade is best aligned with your project. We've already formed many partnerships with companies in the aerospace, automotive, demolition & recycling, engineering and fabrications industries. So, please get in touch for your free quote and professional service.
Make an enquiry
Complete our form and we'll get back to you as soon as possible.