HACO Guillotine Blades Manufactured in the UK and Shipped Worldwide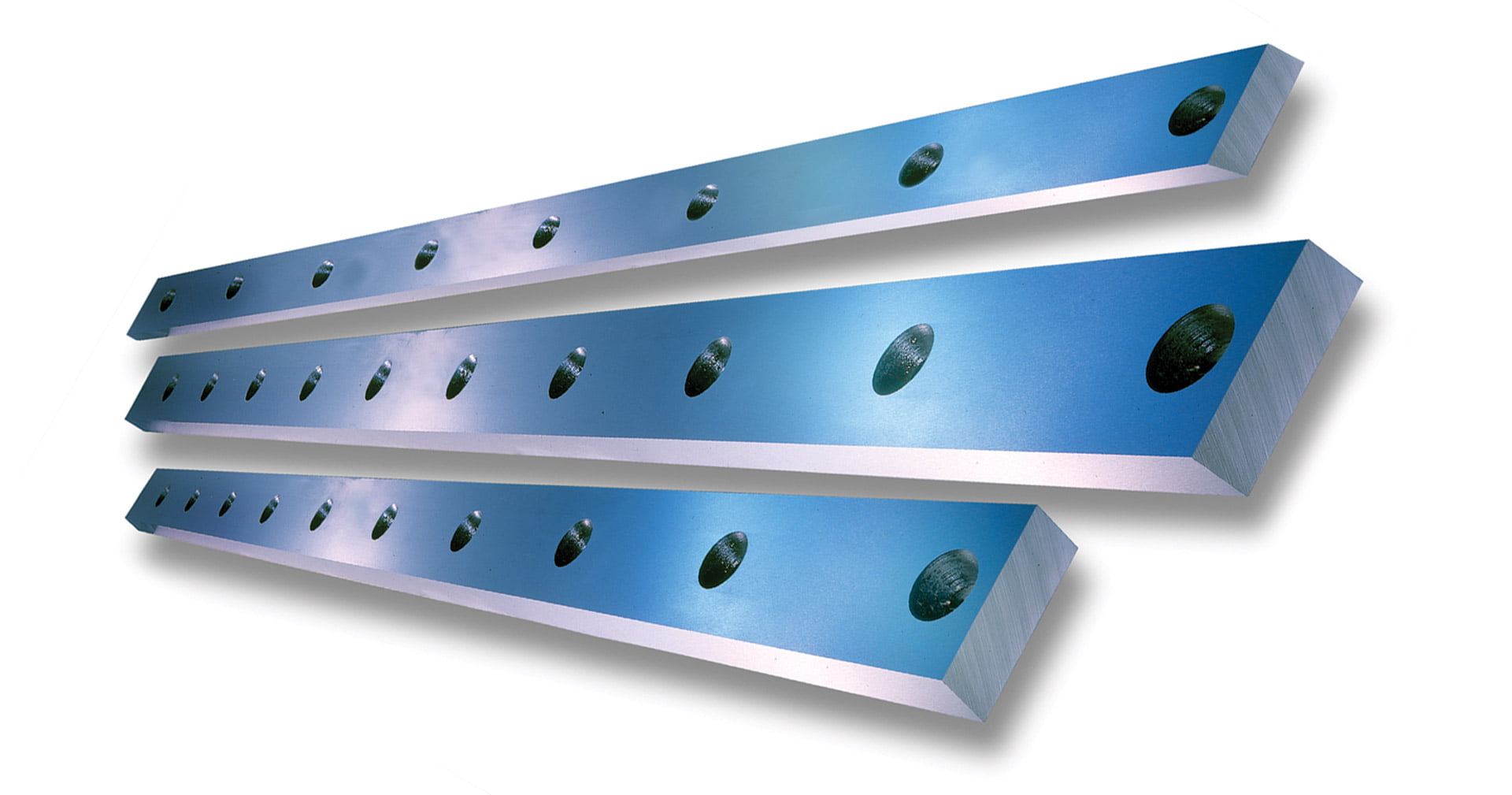 Here at Sheffield Gauge Plate, we supply and manufacture a wide range of high-quality products, including HACO guillotine blades. With over 40 years of experience in the steel industry, we know just how important it is to keep your machinery in tip-top condition for maximum accuracy and minimum time loss.
Due to the nature of their purpose, guillotine blades will blunt over time. So while sharpening is a valid solution, it is only a temporary fix. Replacing your guillotine blades regularly is the best way to keep your operations running smoothly. This is why we stock guillotine blades for HACO machines in various sizes – discover our HACO product range below or contact us today for more information.
Guillotine Blades for HACO Machines
We manufacture our guillotine blades from the highest quality of steel possible. We also stock a tremendous selection of steel grades, meaning you can always find the most appropriate material for your use. So whether you're prioritising edge retention ability or superior hardness values, we've got the correct steel grade for you. 
We stock two different types of replacement HACO guillotine blades:
HACO 3m x 6mm

HACO 3m x 13mm
The HACO 3m x 6mm guillotine blades measure 3120 x 50 x 20mm, whereas the HACO 3m x 13mm dimensions are 3120 x 75 x 17mm. 
These are standard sizes for many HACO machines, although it's always best to contact the manufacturer if you're unsure. Over the years, we have amassed numerous machine drawings that we can use, and we also create bespoke solutions when necessary, so whatever you need, we can help.
HACO Hydraulic Guillotine Shears
HACO are a well-known brand in the metalworking industry. Originally famous for their sheet metal and woodworking machines, HACO have continued to create innovative solutions and trustworthy machinery over the years to become one of the most reputable companies in the industry. 
We can produce replacement blades for both the TS budget-friendly line of machines and the HSLX range of guillotines to keep your sheet metal shearing projects running without a hitch. 
How often do HACO guillotine blades need replacing?
There is no definitive answer to this question, as it ultimately depends on what materials you're cutting through and how regularly you're doing so. Obviously, the more frequently you use the guillotine blades, the faster they become blunt and need replacing.
HACO guillotine blades are used for shearing sheet metals which will, unfortunately, blunt the edges quicker than cutting through softer materials like paper would. In addition, sheet metals can vary significantly in terms of width and hardness, which are both factors that will contribute to the blunting of the blades. 
Rather than focusing on a time period, it's best to look for signs of wear and tear in your machine; a reduction in the quality of cuts, failure to cut through cleanly, and an increased time to make a cut are all signs of blunted guillotine blades. Once you notice these signs, it's time to order your brand new replacement blades from us!
For more information, visit our helpful article – Replacing your Guillotine Blades.
Can HACO guillotine blades be sharpened?
Yes, all guillotine blades can be sharpened. We offer a professional Guillotine Blade Sharpening Service for all machine knives to keep your investments lasting longer. 
Guillotine blades can be sharpened multiple times in their lifetime, but it is worth pointing out that it's not a definitive solution, only a temporary fix. Eventually, you will need to fully replace the blades in order for your HACO machine to remain fully functional.
Purchase Replacement HACO Guillotine Blades
Call us today on 0114 233 5291, use our live chat feature or email us at [email protected] to discuss your requirements and purchase your new replacement HACO guillotine blades. 
Get a quote for your replacement HACO guillotine shear blades
Or
Speak to us now. Call free on 0114 233 5291
Frequently Asked Questions
Which brands do you provide guillotine blades for?

We stock a wide range of replacement Guillotine Blades for numerous machinery brands including HACO, Pearson Edwards, Waltons, AFM, Simeron and many more.

What are guillotine blades made of?

The industrial guillotine blades we manufacture are made out of our specialist tool steel. Manufacturing high-quality raw material allows for increased hardness, toughness and wear resistance that you can't find in alternative products.
Make an enquiry
Complete our form and we'll get back to you as soon as possible.