Elga Guillotine Blades Manufactured in the UK and Shipped Worldwide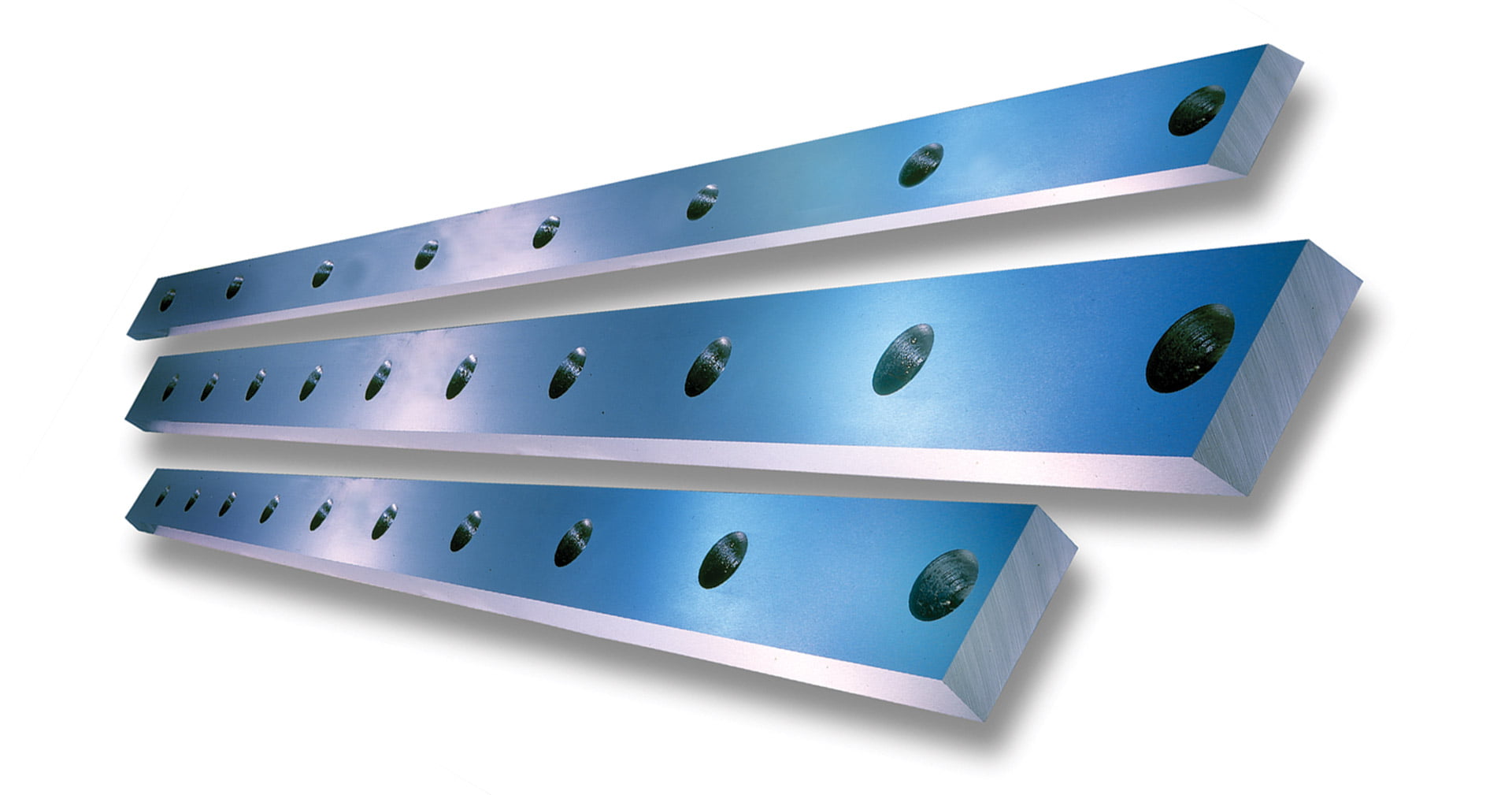 Here at Sheffield Gauge Plate, we pride ourselves on our high-quality steel products, including Elga Guillotine Blades. We have been manufacturing and supplying machine blades and steel for over 40 years, meaning you can have faith in our abilities and resulting products.
Guillotine machines play an important role across numerous industries, but consistent and repetitive use will inevitably dull the guillotine blades over time. With the cost of machinery so high, we know how important it is to carry out regular maintenance to protect your investment for years to come. 
Sharpening your guillotine blades is a suitable option for repairing the damage they go through; however, it is not a permanent solution. In order to keep your operations running as standard, you will need to replace the guillotine blades regularly. To aid you in this, we stock a wide range of guillotine blades suitable for various machines, including Elga. 
Continue reading to learn more about our Elga guillotine blades below, or contact us today for more information.
Guillotine Blades for Elga Machines
Due to the intense nature of the work they go through, it's vital to create guillotine blades from the highest-quality steel available. As we manufacture and supply a wide range of tool steels across the globe, we have the best materials available for guillotine blade production. 
Usually, guillotine blades are made from tool steels like 420, A2, or D2. They are well-known for their hardness and their ability to retain a sharp edge, which is exactly what you need from a guillotine blade. Our entire range of steel types are available, should you require different physical or chemical properties. 
If you're unsure which tool steel grade is the most suitable, or you're looking for a bespoke solution for your guillotine machines, our friendly team of experts are on hand to help. Use our live chat feature now, or give us a call on 0114 233 5291 for advice.
We currently stock one type of replacement Elga Hydrashear guillotine blades with the following dimensions:
Available as four per set, these are the most standard blade size for most Elga guillotine machines. Please note that we always recommend checking the specifications of your machine first, using the product guide, or contacting the manufacturer directly if you're still unsure.
If you require different-sized blades, don't hesitate to contact us today as we have a vast library full of machine drawings for all brands. We've been providing bespoke steel and machinery solutions to businesses for over 40 years, so we're certain we can help.
Elga Hydrashear Guillotine Blades
Elga machines are some of the most well-known and well-used guillotine machines available today. In the many years they have been available, they've earned themselves a trusted position as a household name in the metalworking industry. 
With mostly used models available online today, it's important to properly maintain your Elga guillotines to ensure they continue to perform well in the future. Regularly replacing your Elga guillotine blades will ensure high levels of accuracy are maintained.
How often do Elga guillotine blades need replacing?
Ultimately there is no right or wrong answer to this question. Essentially the length of time that Elga guillotine blades will last you depends upon a number of factors. These include the frequency of usage, the types of materials you're using it to cut through, and the thickness of these materials, to name a few. 
As Elga machines are used in the metalworking industry, it's fair to assume they will blunt much faster than a guillotine blade used to cut softer materials like cardboard. The more frequently the blade is used, the duller its edge will become. 
Rather than placing a time frame on it, it's much more appropriate to look out for the telltale signs of worn guillotine blades, including:
failure to cut through a material entirely
a reduction in the quality of cuts
a longer time taken to make cuts
If you've noticed these signs whilst using your Elga machines, then it's time to replace them. You can order your replacement Elga guillotine blades from us today by calling 0114 233 5291 or emailing the team at [email protected] to place your order now.
If you're looking for more information, why not visit our in-depth article – Replacing your Guillotine Blades.
Can Elga guillotine blades be sharpened?
Yes, of course. All guillotine blades can be sharpened multiple times before they need replacing. We offer a professional Guillotine Blade Sharpening Service designed to keep your machines running for longer whilst also minimising downtime of your projects.
As discussed, sharpening your guillotine blades will only ever be a temporary solution. Continuous sharpening becomes completely pointless after roughly 5-8 times as the edge will never be as sharp as it once was. 
Purchase Replacement Elga Guillotine Blades
If you're having trouble with your Elga Hydrashear machines, or you've found they're just not cutting as well as they used to then it's time to purchase your replacement Elga guillotine blades today. 
Discuss your requirements with a member of our expert team today by calling 0114 233 5291, emailing the team at [email protected], or using the live chat feature, and purchase your new Elga guillotine blades today from Sheffield Gauge Plate. 
Get a quote for your replacement Elga guillotine shear blades
Or
Speak to us now. Call free on 0114 233 5291
Frequently Asked Questions
Which brands do you provide guillotine blades for?

We provide replacement Guillotine Blades for a wide range of popular machinery brands, including HACO, Waltons, AFM, Pearson Edwards, and more.

What are guillotine blades made from?

We only manufacture our replacement guillotine blades from the highest quality tool steels available in order to create long-lasting, durable products.
Make an enquiry
Complete our form and we'll get back to you as soon as possible.